Here is a brief introduction to the new Sea Turtle interns, written by James Murray (IS FA'11):
We are really excited to be here at CEI, studying and assisting in the conservation of sea turtles around South Eleuthera. I graduated from The Island School in the fall of 2011 and I'm taking this year off from college to explore opportunities and get some work and field experience. Brittney just graduated from University of Connecticut with a degree in Natural Resources with a concentration in Wildlife and Fisheries Conservation and Management. She is hoping to get more research experience in preparation for graduate school upon her return to the US.
This spring, the sea turtle team will be gathering data using abundance surveys on several shallow creek areas as well as catching turtles and collecting morphometric data on them. This will help us get a better understanding of the distribution and abundance of sea turtles in foraging grounds. One of our other major projects will be the use of baited remote underwater video surveys (BRUVs) to determine the types of predators present in the areas where we will be tagging and gathering data. Brittney and I are also excited to be working with Earthwatch groups over the duration of our internship.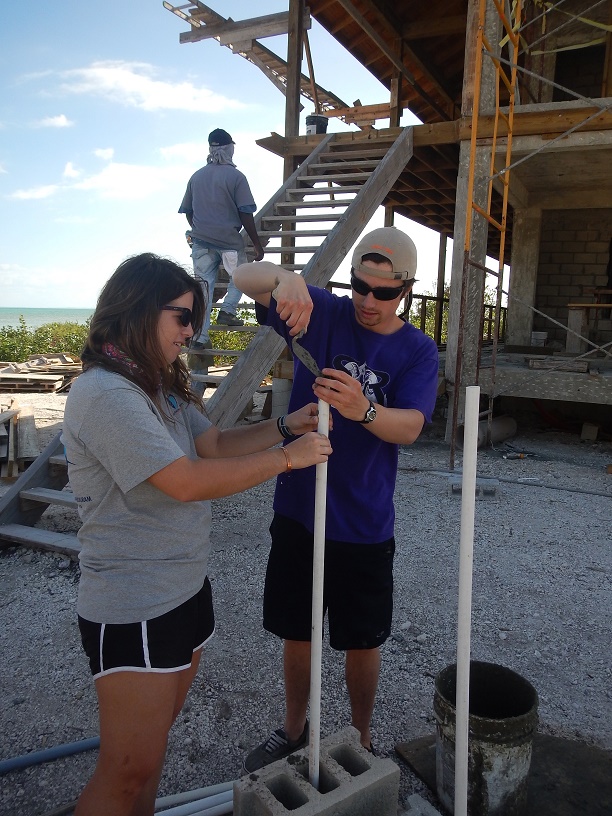 by