Last week the Reef Ecology and Restoration team completed the March monitoring surveys of the 5 year reef study around the patches of Eleuthera. The March surveys usually call for thick wetsuit, hoods and hot chocolate. However, the water was particularly warm at 27oC, resulting in the surveys being completed in record time. Dr Jocelyn Curtis-Quick has been leading this study since 2012; she now plans to use this incredibly unique and invaluable dataset to thoroughly examine the influences and impacts that the invasive lionfish have on the patch reef ecosystem.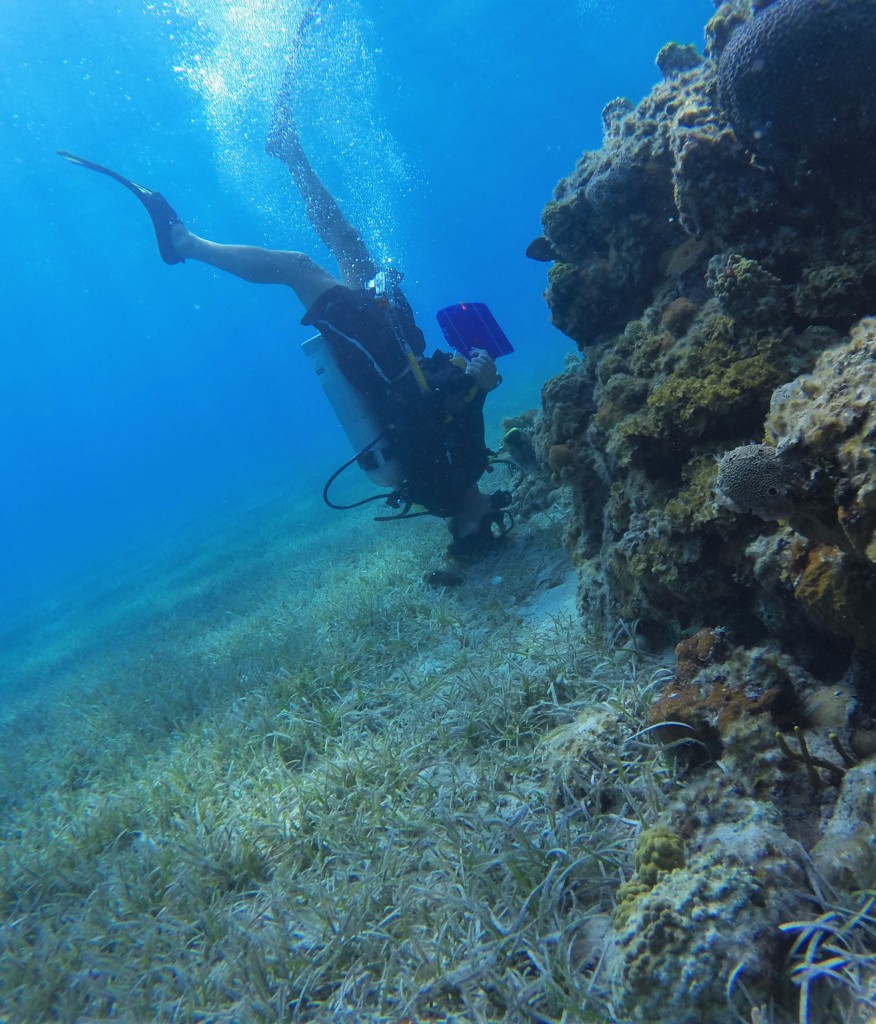 The Reef Ecology team has already begun the process of analysis, and Jocelyn was able to present some of these preliminary findings at the Bahamas Natural History Conference in Nassau earlier in the month. By continuing to spread and enhance the local knowledge within Eleuthera and beyond, the management of the lionfish will hopefully continue to grow.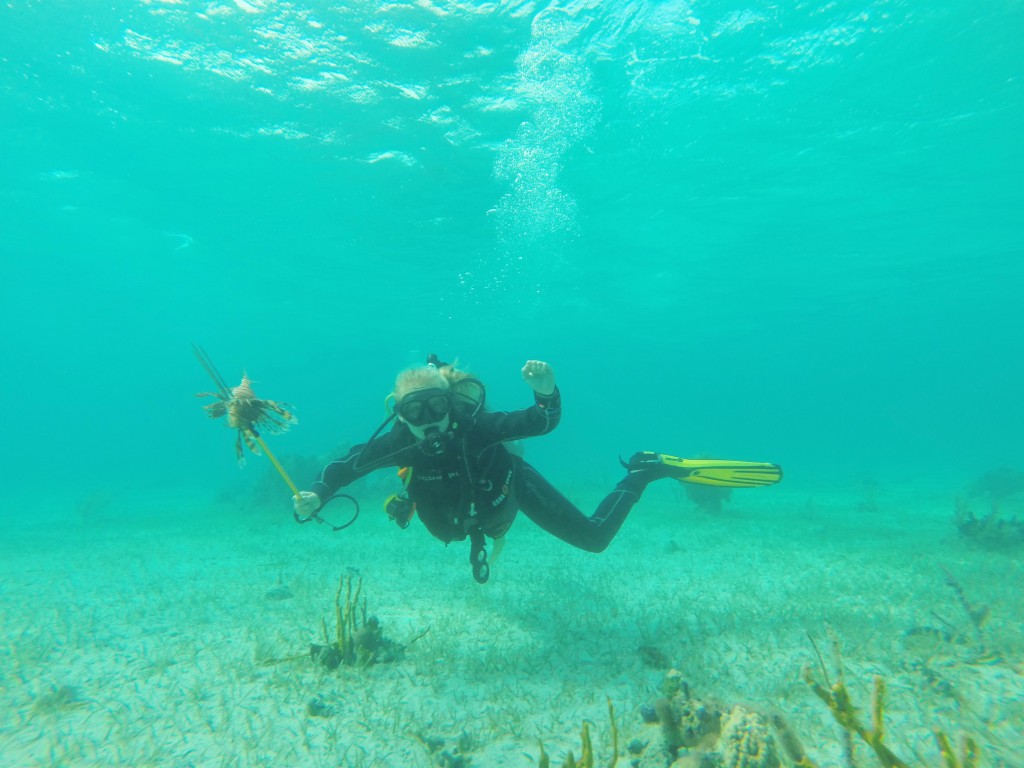 Of the 16 patches that have been surveyed throughout the study, 8 have been designated as removal sites, and with a highly experienced team we were able to continue our contribution to the culling effort around The Bahamas and wider Caribbean. Stay tuned to hear the full results of our study and a more detailed picture of how the lionfish is making its presence felt around Southern Eleuthera. In the mean time don't forget, You Slay, We Pay!
by