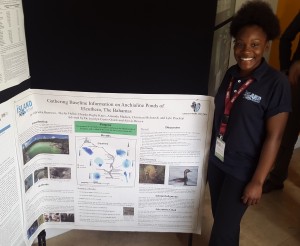 CEI was well represented at the regional 2016 Bahamas Natural History Conference, with representatives giving talks on plastics, climate change, rare shrimp, turtles, conch, sharks and lionfish. More excitingly, the first Island School alumni joined with the research team! Andrieka Burrows, BESS scholar of Fall 2015, attended the conference to present the anchialine ponds poster. Anchialine ponds are landlocked bodies of water with marine characteristics that are connected to the sea through underground conduits. There are over 200 of these ponds on the island of Eleuthera, however, there is very little known about these ecosystems. Dr. Jocelyn Curtis-Quick and Alexio Brown, with a team of Island School students, including Andrieka, gathered baseline data on the ponds in order to determine their status and need for protection.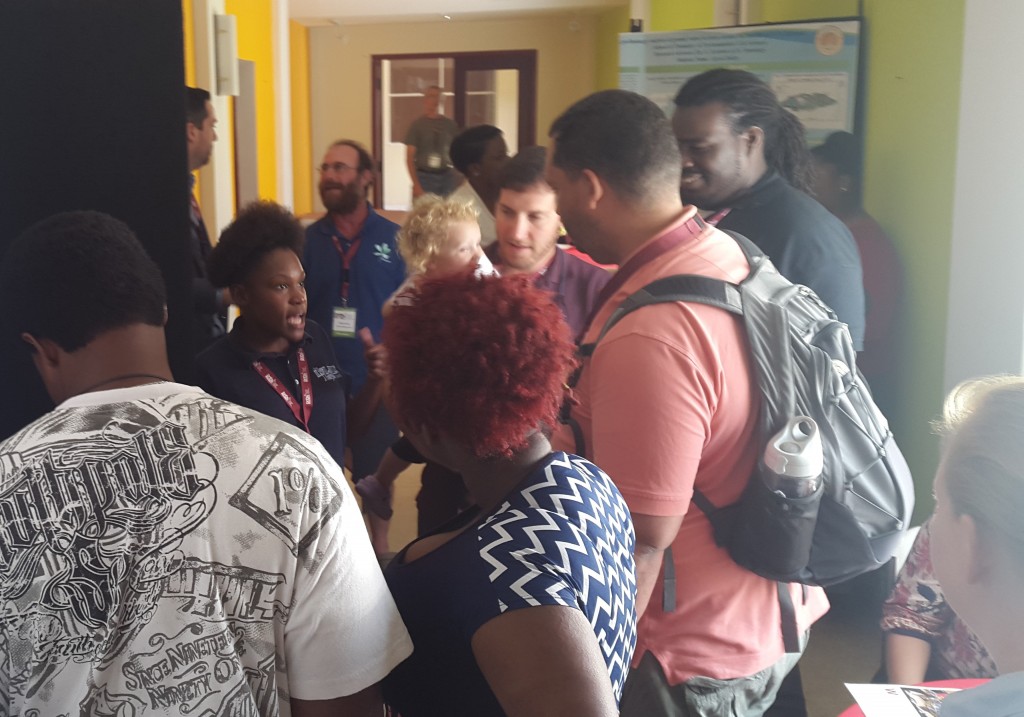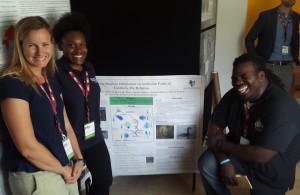 The students found an alarming number of the ponds were impacted by humans.  To conserve these ecosystems, there is a need to raise awareness. Andrieka did this by presenting the work of her research class at the Bahamas Natural History Conference (BNHC). The conference was hosted by the Bahamas National Trust (BNT), who manage the protected areas in The Bahamas. Andrieka spoke about why these ponds are so understudied, and her hopes for more research to be carried out in the future.
"The Bahamas Natural History Conference turned out to be all that I expected," said Andrieka. "Not only did I get the opportunity to interact with world renowned scientists, who presented their captivating work, but I also got to present my anchialine pond research to these very same scientists."
Andrieka created much interest in ponds, and did an exceptional job presenting the poster, making her research very advisors proud.
by