Over the course of six weeks, Natasha Webbe of the University of Leeds, a student representing Operation Wallacea, has been working with the Cape Eleuthera Institute to study the success of the coral nursery set up in Cape Eleuthera. This will be determined by studying staghorn (Acropora cervicornis) and fused staghorn coral (Acropora prolifera) growth rates in relation to the environmental conditions surrounding the coral restoration nursery installed near CEI in March 2014 in collaboration with the University of Miami.
Coral reefs are extremely important worldwide as the most biologically diverse ecosystem, providing essential goods and services. The Bahamas, in particular, are dependant upon coral reefs to support their fishing industry through the habitats they provide. Acropora cervicornis is a major coral reef building species however have been classified as critically endangered by IUCN's red list, therefore, conservation efforts are crucial to re-establishing healthy coral reefs around Eleuthera, The Bahamas, and the Wider Caribbean.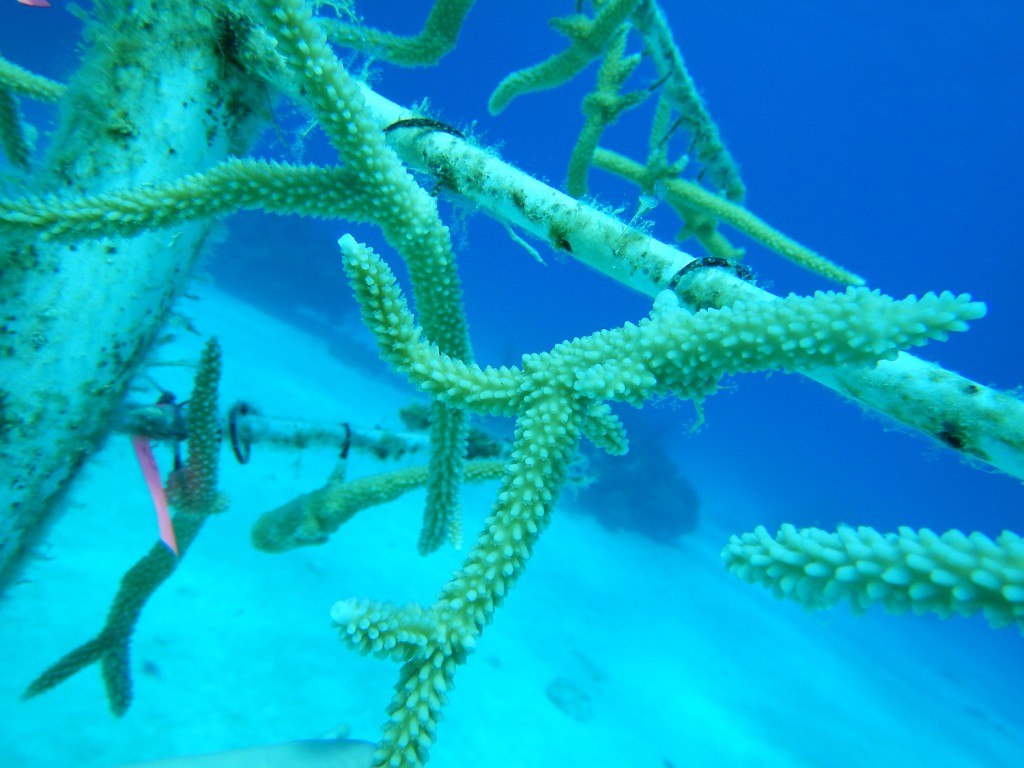 This project consists of measuring each coral fragment growing in the nursery and conducting data analysis on three years' worth of data to assess growth rates at different depths of the tree and during different seasons of the year. Complexity will also be studied as fragments with higher complexity may be more beneficial for transplantation, aiding the outplanting success in the long term. Fragments are vulnerable to thermal stress due to climate change causing bleaching and the overgrowth of algae. Therefore, using an index, bleaching and algae have been recorded and can be compared with previous data to establish any significant correlations with the time of year or environmental conditions. Additional observations are recorded, such as,  Domecia acanthophora crabs which are known as the 'Elkhorn crab' and are good for coral nurseries. Water samples have also been taken to analyse pH and salinity as well as having recorded temperature on site to see whether any of these variables are affecting growth rates.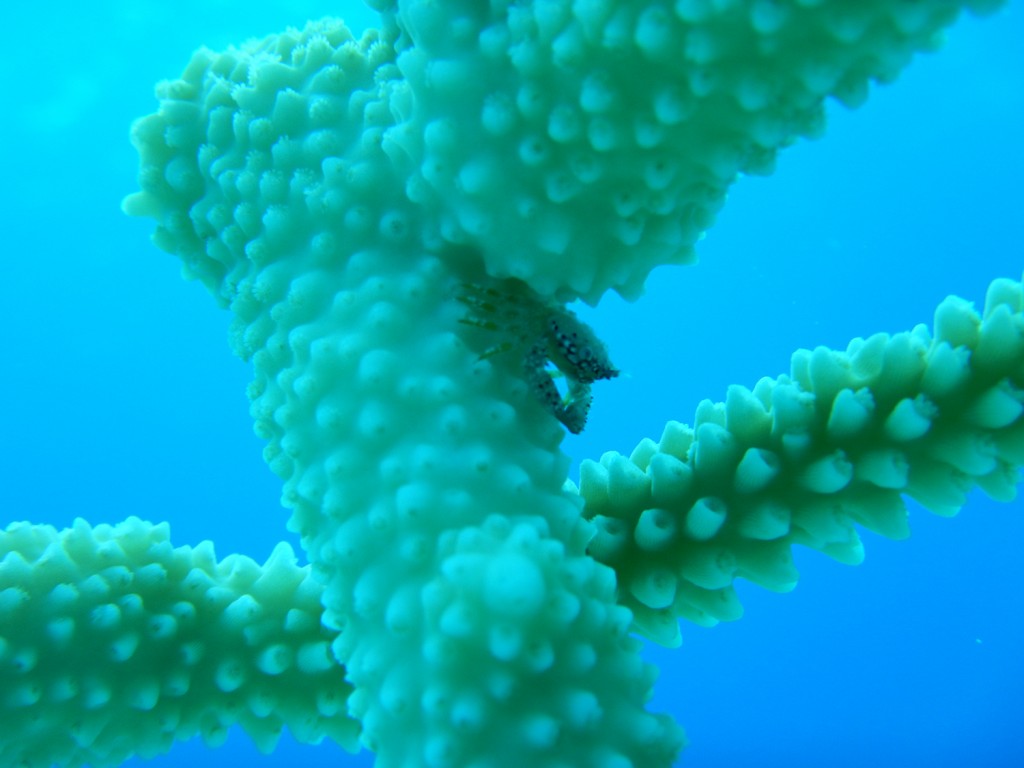 This research will form the basis of Natasha's undergraduate dissertation aiming to determine any relationships between A. cervicornis and A. prolifera growth rates and their environment in the nursery. This can establish their optimum growth conditions to further improve the coral nursery as a restoration method.
by