Molly Meadows and Ethan Wrigglesworth have joined the team as part of the Masters of Research data collection from Exeter University in the UK, under the supervision of Dr. Owen O'Shea and Dr. Lucy Hawkes. The university has been visiting CEI every January for three years as part of their field course module, creating a fantastic bond between the two institutions. So it is very exciting to have students from Exeter studying their Masters with CEI for the very first time, further expanding our relationship and connection.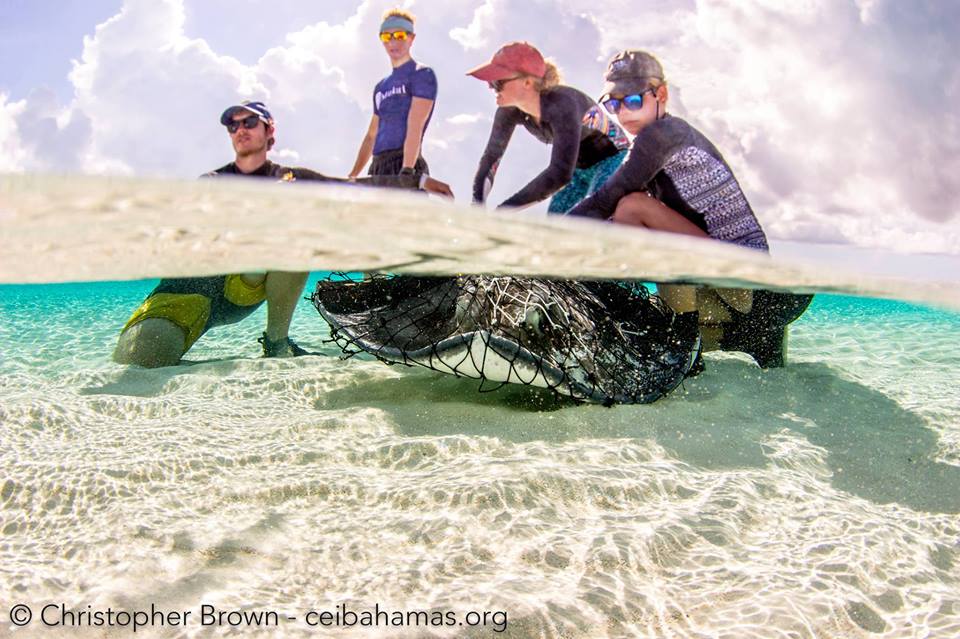 Both Molly and Ethan are researching stable isotope analysis on the two species of stingrays here in Eleuthera, the Caribbean whiptail and southern stingrays. Stable isotopes can be used to peek into the diet and 'trophic status' of an organism over different timescales. It basically follows the general rule of "you are what you eat"; all organic tissue has an isotopic value and, once ingested, that value can then be identified within the consumer's body tissues. They will be collecting body tissue samples from both species of stingray, as well as diet and habitat samples, all of which will be analysed back at Exeter's facilities in the UK. They will also be studying captive rays in the wet labs here at CEI, discerning how quickly isotopic values from manipulated prey sources are assimilated into different body tissues.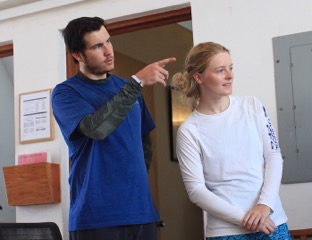 This research forms part of The Island School Applied Scientific Research Class and students will be directly assisting with data collection whilst producing a side project on dietary partitioning between the two ray species.Stingrays are remarkable, ancient creatures, which play key roles as mesopredators and bioturbators within their environment, keeping ecosystems stable and healthy. Despite this, not much is actually known about this group of around 90 species, particularly the species focused on in this study. Therefore, any research on these creatures is vital, not only for the conservation of the individual species, but for the systems they inhabit as a whole. Understanding these stingrays place in the food chain will help quantify their impacts on local fisheries and ecosystems allowing more effective conservation methods to be employed.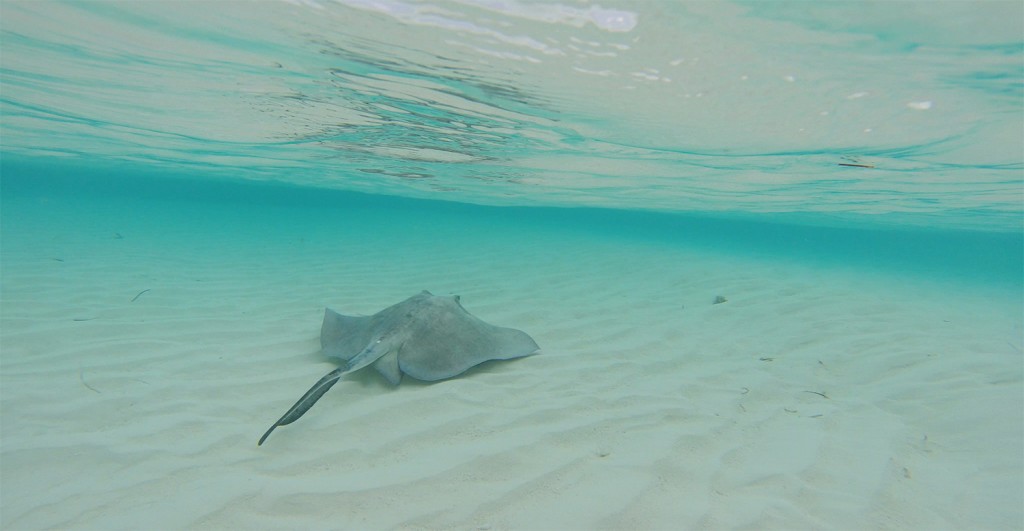 by