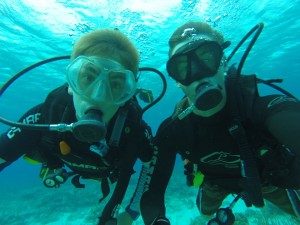 Seven students from The Palm Beach Day Academy, in Palm Beach, Florida, kicked off a busy December at the Cape Eleuthera Institute with a five day program focused on marine ecology and sustainability. As most visitors staying on campus, not only were students taking navy showers to reduce their water use and save some precious rainwater, but they also had a chance to visit some of the vital ecosystems this island is known for. We had a few certified SCUBA divers in this group and were able to head out to a reef just off of the Exuma Sound. Somethin' 2 See, as the reef is known, is shallow enough for a great snorkel but deep enough for a colorful and exciting SCUBA dive.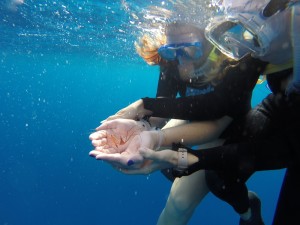 Another highlight was snorkeling in 80 feet of water at the aquaculture cage to kill some time before hauling a deep water longline with Brendan Talwar, M.S. candidate at Florida State University. Brendan is researching the survivorship of deepwater sharks, specifically Cuban dogfish, after they are caught on a longline set 500-700 m deep. Students were able to support Brendan's work by helping the shark research team work up the 4 Cuban dogfish caught that day, while others snorkeled off the boat in deep blue water as the sharks are pulled onto the boat for analysis. The sharks are then released in a cage and monitored by GoPro for the next 24 hours before they are released.
Each morning at 6:30 am students met for morning exercise to start off their day. One of the most popular workouts is the run-swim. Students run a short distance and swim a short distance then jump off a high ledge and run-swim back to campus. Waking up is always the hardest part but so worth it for an energetic morning work out to get your day started.
Students overall got a sense of some of the research conducted at the Cape Eleuthera Institute while also learning about mangroves, coral reefs, and what it means to live sustainably. We hope to see some of these bright faces back for shark week this summer or even Island School students in the future. Thanks for coming down Palm Beach Day!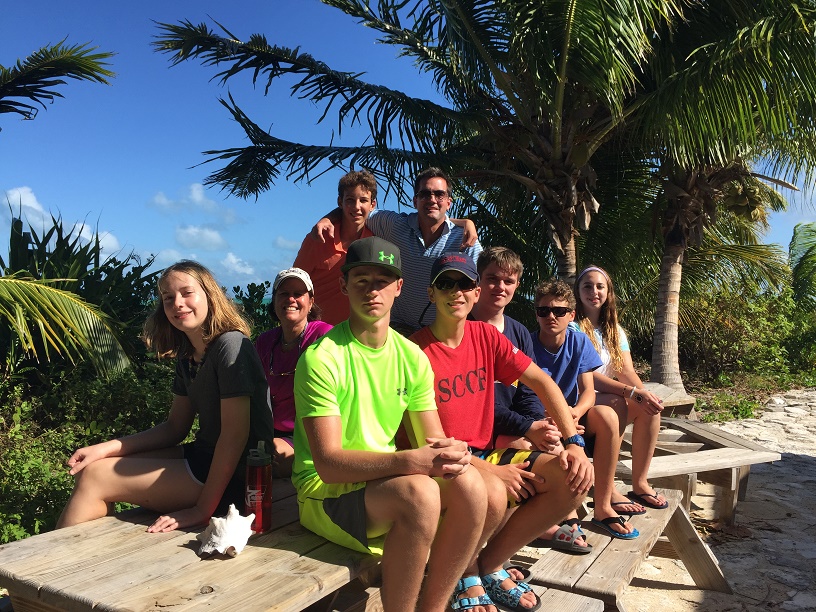 by