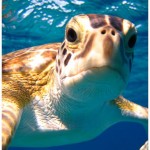 The Sea Turtle Research Program at CEI was recently awarded funding through the Earthwatch Institute! Starting in February, 8 expeditions are planned throughout 2014 where people of all ages and all nationalities can join the research team and assist with this important study.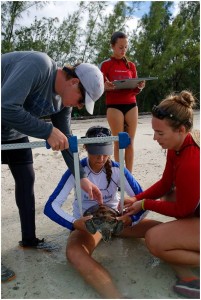 Earthwatch expeditions allow individuals to spend a meaningful vacation working with scientists in the field, getting a unique experience, learning new skills and assisting in tackling environmental issues. Participants on the sea turtle expedition will live on the CEI campus and be immersed in all it has to offer, be trained in the skills necessary for field work, collect and enter data and participate in evening activities such as guest lectures and island exploration.
Over the course of the next few years, Earthwatch volunteers will assist in the collection of data that will lead to several peer-reviewed scientific publications. The topics focus on the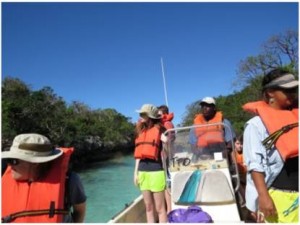 selection of and fine scale movements in foraging grounds, by green and hawksbill turtles, so that these areas can be conserved. To better understand this volunteers will be surveying for turtles on nearshore reefs and in tidal mangrove creeks, capturing and tagging turtles, surveying the habitats they are found in, and assessing predator abundance and diversity (sharks!) in these habitats.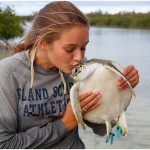 Stay tuned for updates from the field and click here for more information:
by