My journey started as an Island School student back in Fall 2006, before Cape Eleuthera Institute even existed. The bridge across the mangroves was just being built. After my semester ended I knew I wanted to do more research and come back to The Island School. I looked for any opportunity to come back. I returned multiple times, as a Dive Master, Alumni advisory, Intern, Research Technician, Research Assistant, and now as a graduate student. I been able to grow within the organization with endless opportunities and experiences to learn from. I have gone from being a student to now teaching students for the past four semesters.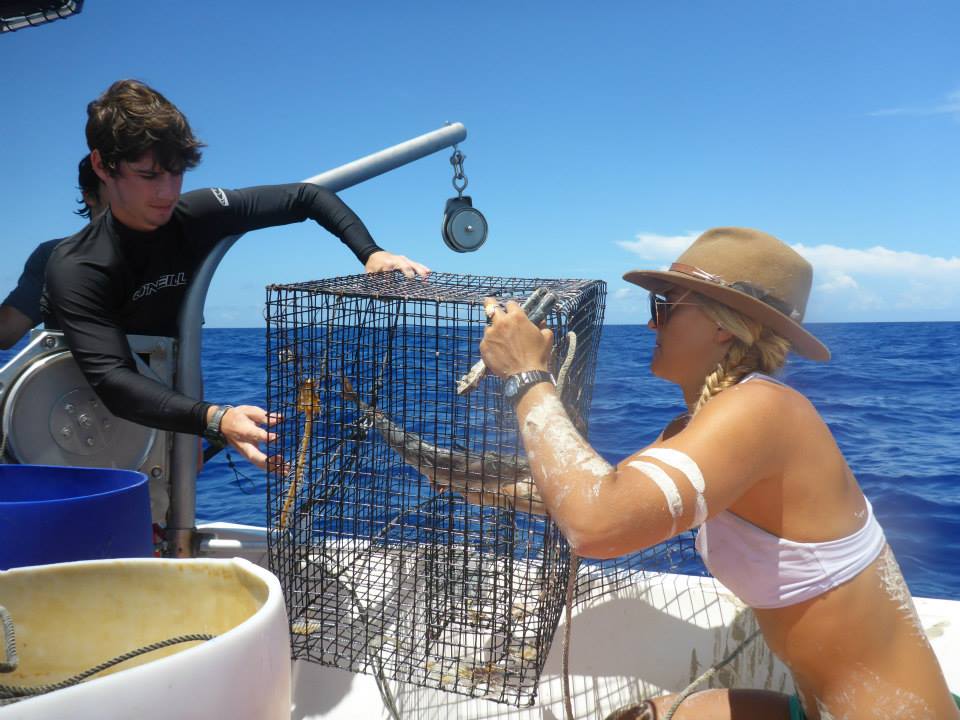 My research is looking at the abundance and biodiversity of the deep-sea organisms living in the Exuma Sound. I use two specialized deep-sea cameras, the Medusa and the Pegasus. These cameras can be deployed to over 1000 meters deep and observe the animals that live in deep-sea environments. As some of the smaller organisms are extremely hard to identify on the video, I also use a series of deep-sea traps to study smaller benthic organisms.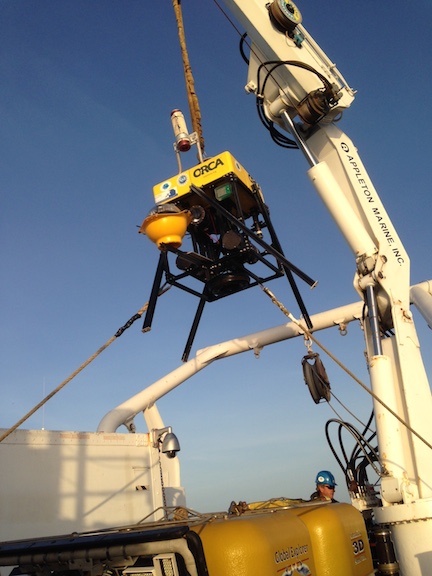 I just got back from an amazing experience on a deep-sea cruise in the Gulf of Mexico with Dr. Edith Widder. The main focus of the cruise was finding new species that emit light through the process of bioluminescence. We had the Medusa on board, accompanied by the E-jelly, an electric jellyfish that emits small lights to replicate bioluminescence. These lights were used to lure deep sea organisms to the camera. We saw cutthroat eels, rattails, and shrimp on the film. As part of our research we collected samples of organisms that would potentially produce bioluminescence.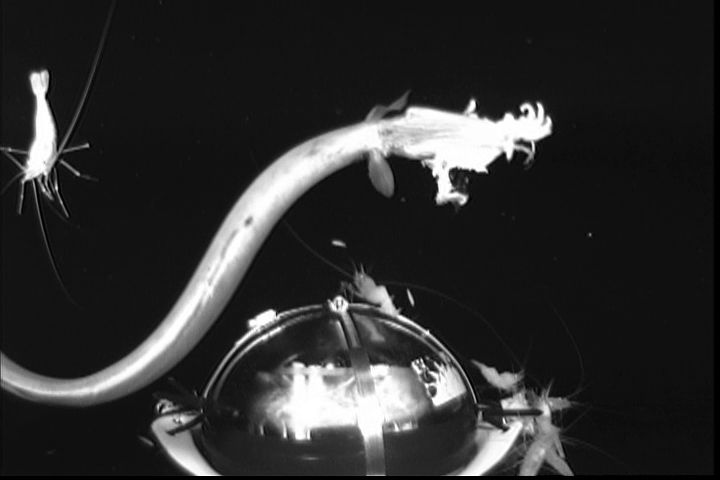 It was an unbelievable experience and I'm so excited to continue to research the largest and least explored biome in the world!
by