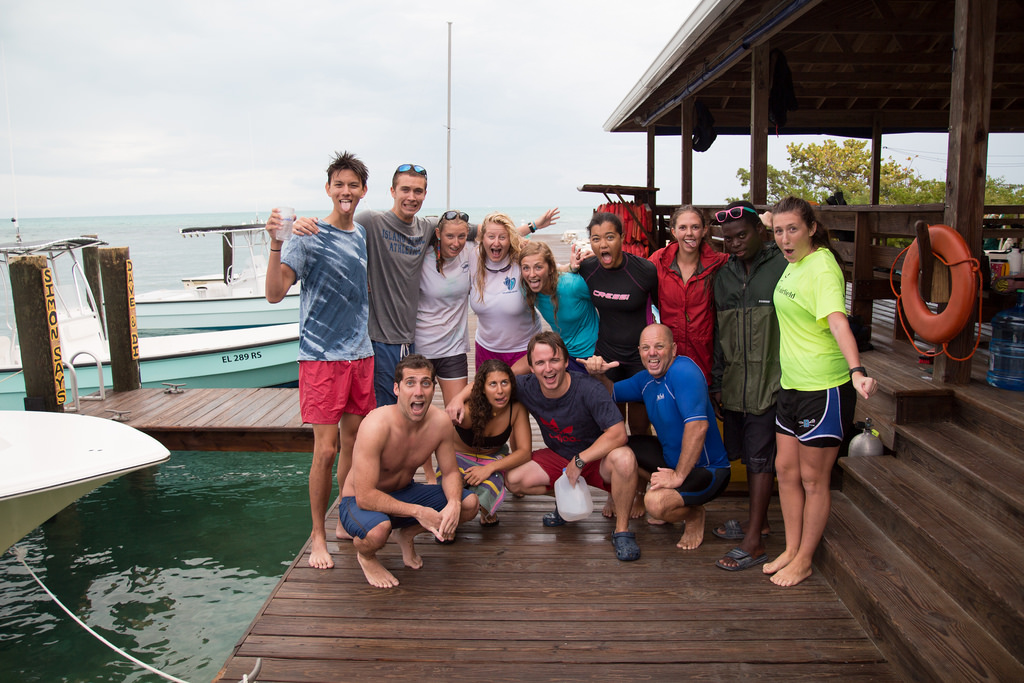 The Spring 2014 Gap Year students are nearing the end of their program here at CEI. The last portion of the course is a three week internship with one of our research programs at the Institute. Below are accounts from both students on how their experience has been since joining the Sustainable Fisheries and Shark Research and Conservation Program, respectively.
Katlin Tilly
After two weeks on the Sustainable Fisheries team, focusing on lionfish, I have learned a lot and continued to develop my passion for sustainable fisheries.  The first week was spent planning outreach ideas for increasing demand for lionfish on Eleuthera. I love doing outreach work so I found this aspect very enjoyable. I got to get hands-on experience in the lab by assisting with the continued lobster/lionfish displacement experiment. During the second week we were joined by an educational program teaching them about the lionfish issues that are currently affecting the Caribbean. This group also got to experience a lionfish dissection and we went out into the field to catch some reef fish for our future experiments. Video analysis was a big focus of my internship, which has taught me a lot about the amount of time that goes into research, I am hugely grateful for this opportunity and am excited for my final week with the team.
Aren Lawton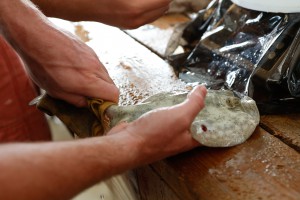 For the past two weeks I've had the wonderful opportunity to intern with the Shark research and Conservation team. The projects that are currently underway are a study on how a decrease in pH affects yellow stingrays and a new project starting this Spring that is a study of deep water species in the Bahamas. I have been able to work with both projects, from assisting in taking blood from the Yellow Stingrays to helping build the 16 deep sea traps. It has been a great insight into how shark research is performed and I have a lot of new skills under my belt!
by