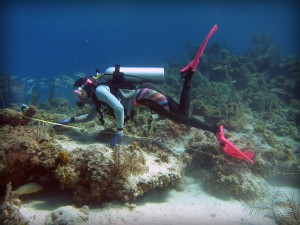 Mark Hixon's Ph.D. students from Oregon State University have returned to CEI for a third summer of invasive lionfish research!  This year, they have been busy both above and below the water, performing field and lab experiments.  Alex Davis is observing the natural locations of lionfish on large reefs in order to understand whether different types of habitat affect whether lionfish frequent certain areas of a reef and/or leave a reef altogether.  Tye Kindinger is testing for competition between two native basslets (popular aquarium fish) by comparing basslets on reef ledges where the two basslets co-occur versus on ledges where she has removed all the individuals of one basslet species.  She is interested in seeing whether basslets are less or more vulnerable to lionfish predation when they are competing under ledges.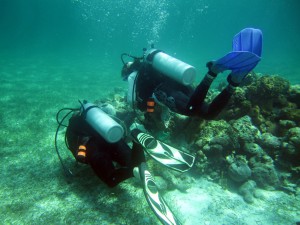 Lillian Tuttle wants to know if lionfish harm the cleaner goby, a small but important reef fish because it keeps other fish healthy by picking parasites off their skin.  To do this, she moved gobies to small reefs and is now comparing their survival, growth, and behavior before and after adding lionfish, and between reefs with lionfish and those without.
Led by Eric Dilley and Dr. Stephanie Green, the OSU team is also working on a lab experiment that measures how 3 small fish species react to the presence of native predators versus invasive lionfish.  Can small native fish recognize and evade this novel predator?  How "appropriate" is their reaction given the serious threat that lionfish pose to their survival?  Alex, Tye, Lillian, and Eric are excited to be back working at CEI, and we can't wait to see what they discover this summer about the ongoing lionfish invasion!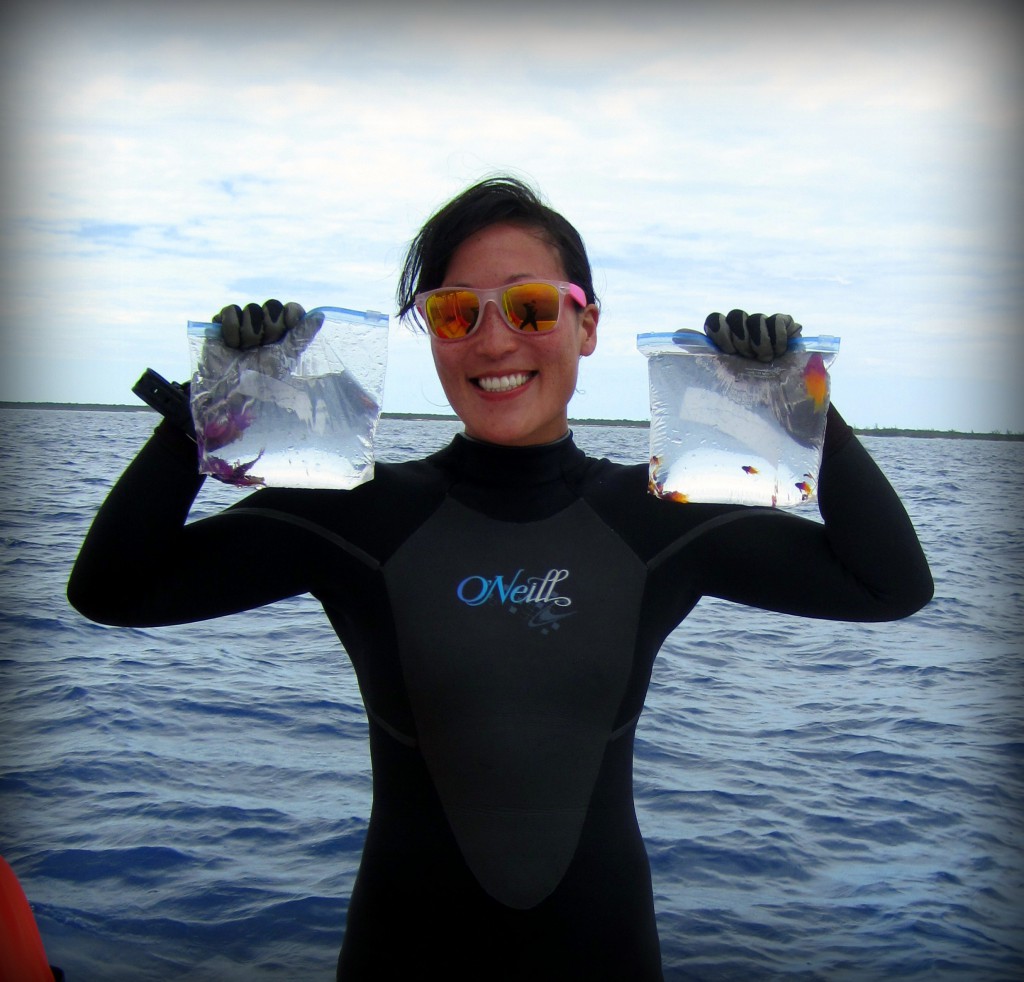 by