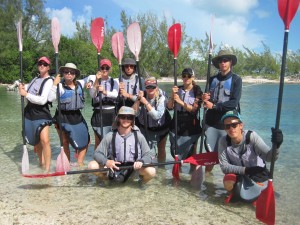 We're officially back on campus safe and sound! Over the past two weeks we have been embracing the adventure and outdoor education component of the Gap Year Program here at CEI.  We have had the time of our lives traveling along the island of Eleuthera by kayak one week and by van the next.
Our kayak trip took us along the Eleutheran coast through the Bahamas Banks.  Paddling by day, in the evenings we would bring our kayaks onto the beach and set up camp, cooking dinner on an open fire despite what turned out to be one of our biggest challenges – the bugs! Every night bar the last one a storm rolled in with lots of rain and some lighting and thunder. Despite it all, though, we still had a great time.  We also all survived our solo experiences – 27 hours of solitary thought and reflection on a secluded beach on the banks.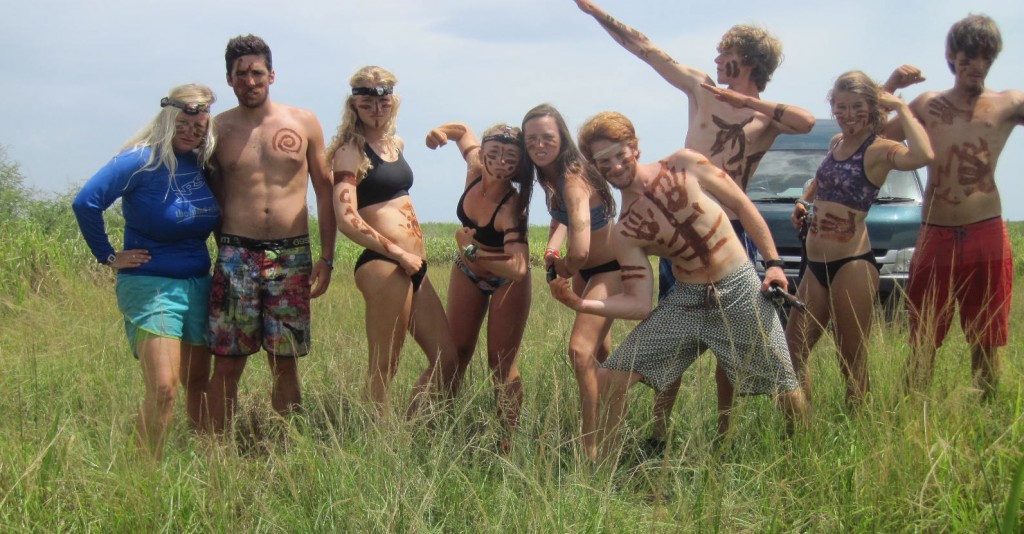 Sunday morning after the kayak trip, we headed "down island" for a week of car camping. We visited some pretty amazing locations including blue holes, caves, and abandoned beach resorts. One definite highlight of the trip was Hatchet Bay Caves. Here we were all able to let out our inner spelunkers; we descended down three levels into the caves and at the bottom-most level preceded to cover ourselves in mud designs.  At the end of every day, no matter where we had gone, we got to set up our tents right on the beach and wake up to beautiful sun rises in the morning. We were immersed in the culture, history and environment of this place, and as a result have become more connected to Eleuthera – the island we now call home.  All in all, we're sad the trip is over but we're all looking forward to what the next three weeks has to offer!
by