This week has been a busy one for the Shark Team. We are fortunate to have three wonderful guests on the boat:
Dr. Michael Scholl of the Save Our Seas Foundation arrived Saturday morning followed by Jason Heaton and Gishani Heaton who are here doing a piece for Gear Patrol focusing on the Shark Research and Conservation Program.
We spent Monday out on the boat searching for reef sharks with our physiology project and had some luck! We hooked a Caribbean reef shark quite early and had the chance to get some great photos underwater before bringing the small male to the boat and doing a complete workup. Gishani got some wonderful photos from the boat while Dr. Scholl and Jason were in the water taking video and snapping some photos as well. It was a very successful day and everyone was excited to be a part of such an exciting project. More than anything, we were happy to see the shark swim off unharmed and have a complete data set.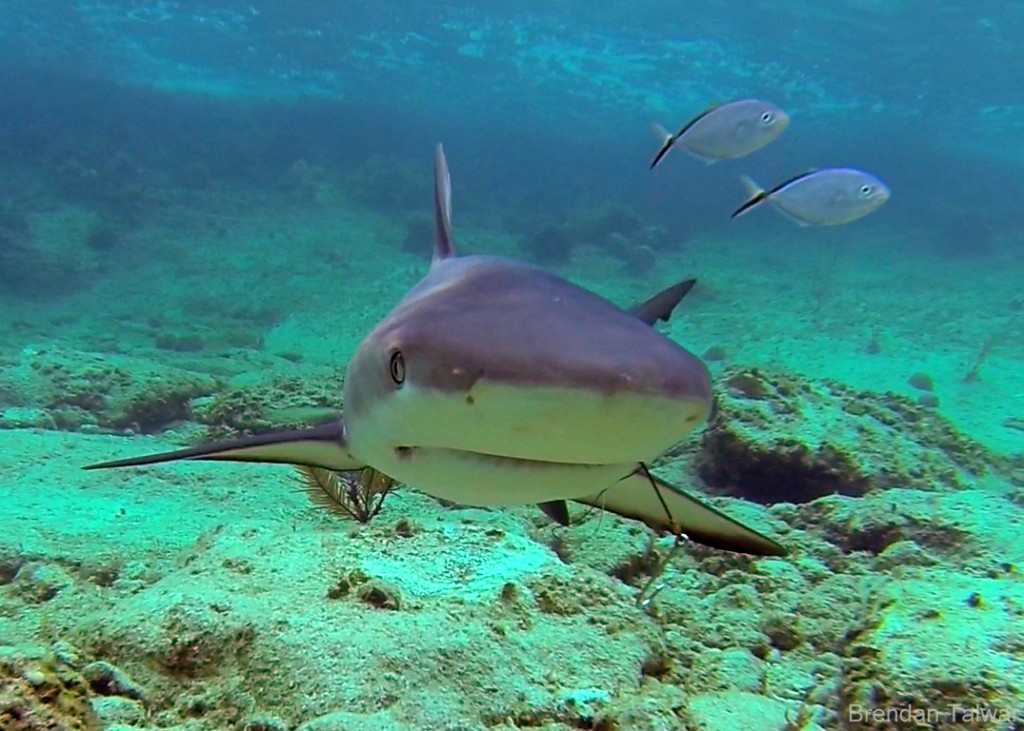 Tuesday was full of more shark sets and diving opportunities for Jason and Gishani. We had no luck on the lines, but did have the chance to see a free swimming Caribbean reef shark at the offshore aquaculture cage. That evening Dr. Scholl presented to the whole Island School and CEI community on his great white shark research in South Africa and everyone was greatly appreciative of his stories and insights. Hearing about his life was truly inspiring to us all!
Keep a lookout for the Gear Patrol article that will come out later this year.
by