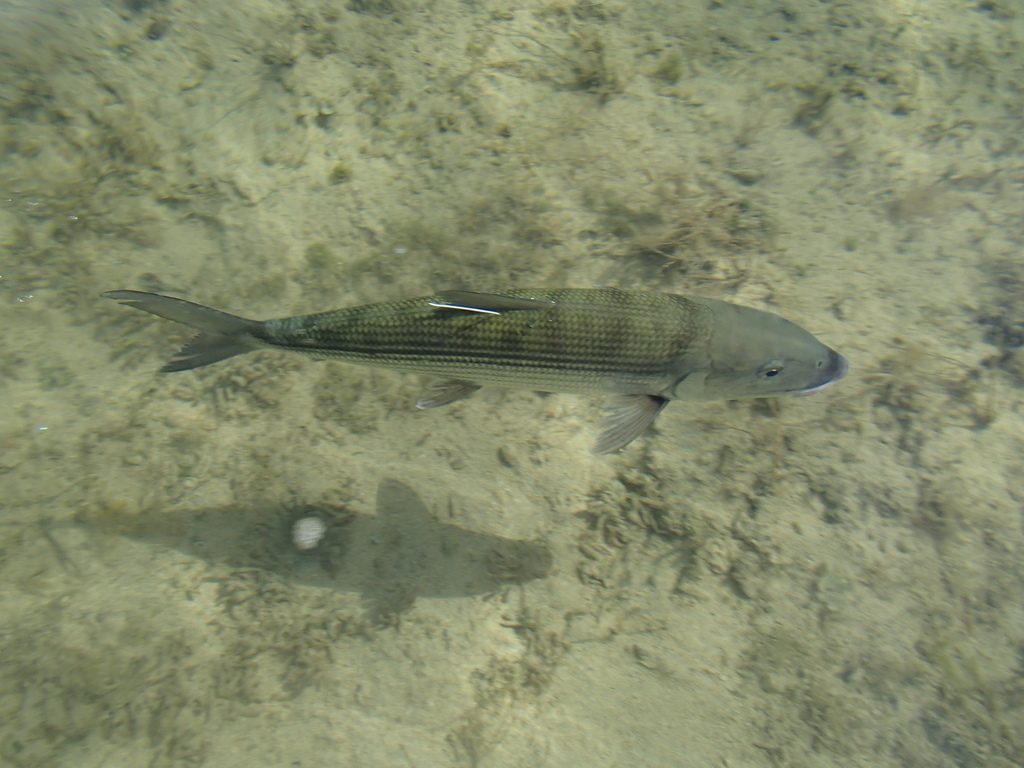 A team of scientists consisting of Aaron Shultz and Malcom Goodman from the Cape Eleuthera Institute, David Philipp and Julie Claussen from the Fisheries Conservation Foundation, Karen Murchie from College of the Bahamas (Freeport), and Greg Vincent and Jason Franklin of H2O
Bonefishing from Grand Bahama gathered in Freeport in January to track bonefish movements. This project began in October 2013, when 30 bonefish from around the island of Grand Bahama were captured and implanted with acoustic tags. Electronic receivers were then placed in strategic locations throughout the island and recorded if a tagged fish swam nearby.  Fish were also located periodically using a manual receiver.
The first goal of this trip was to retreive each of the receivers and download the data to determine if any bonefish had been recorded. January, however, is still early in the spawning season for bonefish, so that data recorded over the next few months is expected to be highly valuable in understanding bonefish movements and the habitats they use for spawning.  The second goal was to use the manual tracking device to determine if bonefish were travelling to possible spawning locations around the new moon.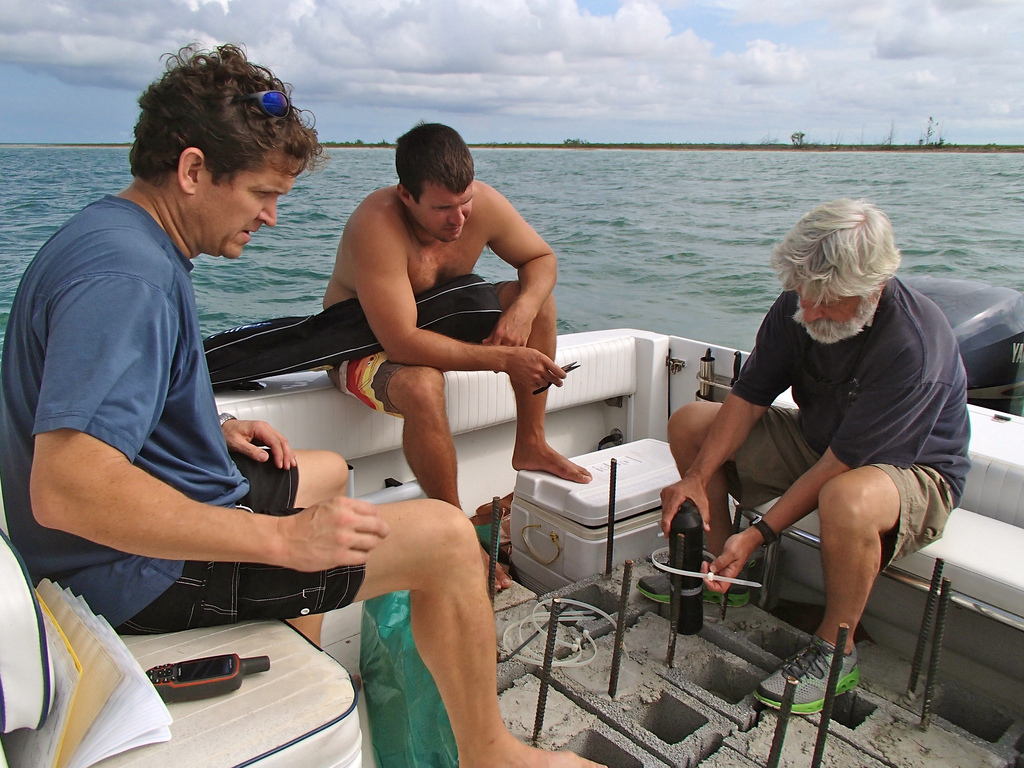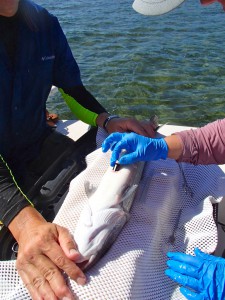 This early retrieval of data from the receivers was very encouraging, with several of the tagged fish being detected.  Two fish with transmitters, likely travelling to spawning locations, were recorded
traveling from one side of the island around to the other and back again, one covering over 140 miles roundtrip.  Greg and Jason from H2O Bonefishing were instrumental  in  finding schools of bonefish to see if tagged fish could be located using the manual receiver. Many fish were
located very near where they were tagged.
Scientist Karen Murchie will be analyzing the movement data from the project, and many thanks to her for providing housing and logistical support during the trip.
by