The Fall Gap Year Program is underway and boy have the gappers come a long way since we met, as seven strangers, at the Rock Sound Airport three weeks ago. With our fearless leaders, Liz and Pat, we have become a tight-knit family. Between getting SCUBA certified and oriented to campus, we had an action-packed first week.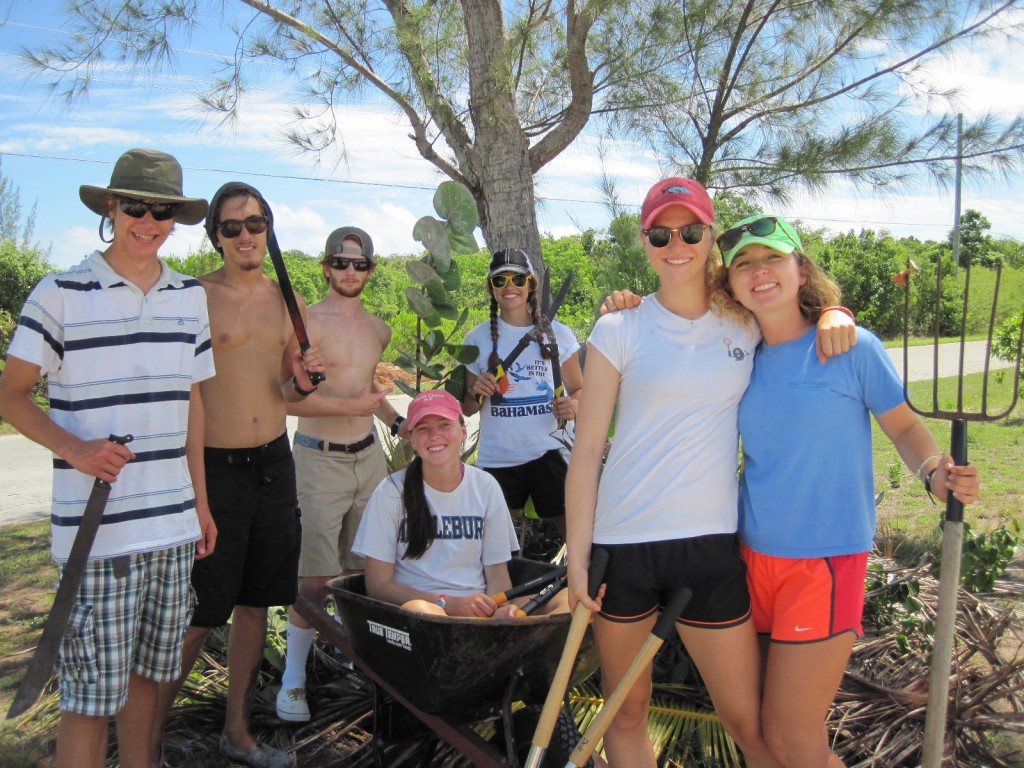 At the start of our second week, we really got into the swing of things. We began our classes, Human Ecology and Environmental Issues, where we learned how to live more sustainably in our daily lives. Each of us chose a topic of interest to research and present to the rest of the group.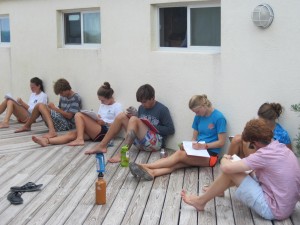 For example, we learned about climate change, inlet dredging, and the harmful effects of our reliance on oil. Each afternoon, after class, we had the opportunity to shadow the research groups that study sharks, sea turtles, lionfish, and flats. Experiencing first hand the inside world of research being done around us was incredible. During this second week, we also began our morning exercise routine to prepare for our upcoming triathlon and our weekly community service.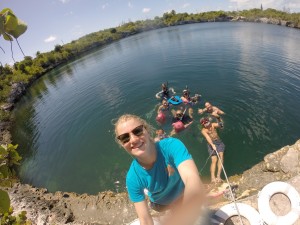 The Island School community has been incredibly welcoming. On the third week, we were invited to a CEI wedding, where we danced to the Rum Runners, a local Eleutheran band. Each week we look forward to having a family dinner at Liz's house. Last week, we made lionfish tacos and played corn-hole with local kids.
We have been taking advantage of our surroundings so much so that the salt seems to never dry off our skin. We have already learned so much in our time here at The Island School, most importantly the significance of relationships with both the people around us and the environment we live in. We are excited to explore Eleuthera during our kayak and down island expeditions over the next two weeks.
by