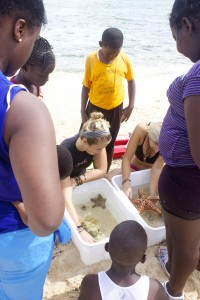 Green Castle Primary School's teacher, Ms. Mary Thompson, brought her class of students in grades 5 & 6 for a marine invertebrate and snorkel trip at the Cape Eleuthera Institute last Tuesday. Students first discussed 4 common invertebrate phyla they might find: cnidarians, echinoderms, porifera, and mollusks. Then they headed out to snorkel off the beach! This was an exciting trip for students who examined the different invertebrates we found such as cushion sea stars, a brittle star, juvenile conch, a sea anemone, rose coral, and even a little periwinkle.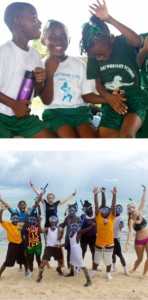 On Wednesday, Ms. Nathalie Sweeting with Wemyss Bight Primary grade 4 came for a trip to explore some of the sustainable systems on campus. Students started off reviewing the differences between renewable and nonrenewable resources. Then the class headed out to various systems around campus so that they could see these concepts in action. Their first stop was the dining hall cistern to measure how much water we had at the time and to talk about water conservation. Then they headed over to the wind turbine and solar panels to discuss some of the differences between how we get our energy and where they get theirs at home. A highlight for students was the aquaponics system where sustainability teacher, Adam Dusen, caught a few Tilapia and described how the system works to produce fish and hydroponically grown plants for consumption in the dining hall. It was great to get a close-up look at the unique system.
We would like to thank both schools for their enthusiasm about marine science and sustainability.  We look forward to seeing other classes from both schools here on campus in the future!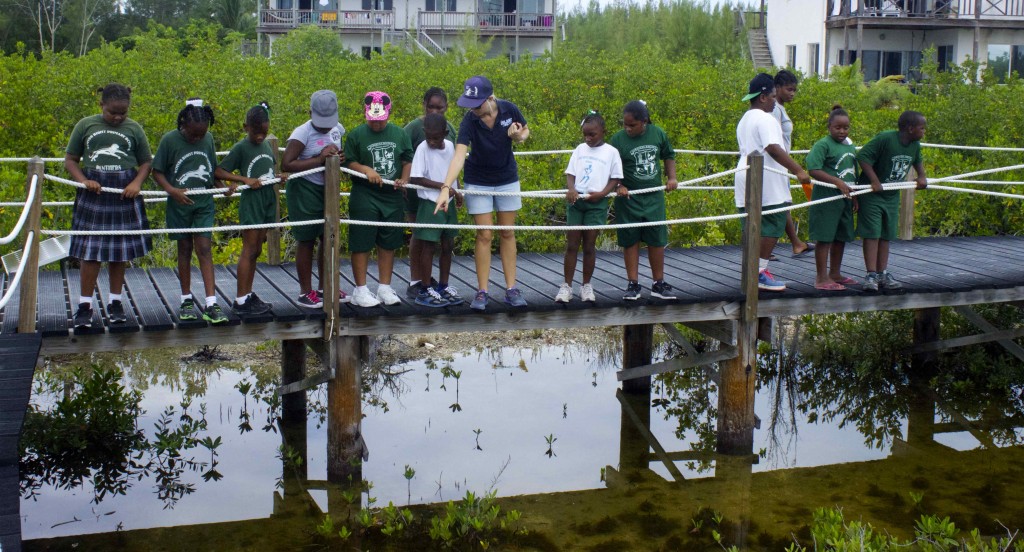 by