Last week, the Stingray Research Group, headed by Dr. Owen O'Shea, took 15 of our Bahamian staff members out to The Schooner Cays– a location the majority of staff have never visited despite gracing the views from office windows all over campus. The goal was for the team to experience and learn the scientific objectives of this research project  Two groups of staff were organised into morning and afternoon trips, along with other ray team members. First, there was safety briefings and capture methodologies discussed in the boathouse, along with the objectives and conservation ambitions of this research, before heading out on the water to find rays.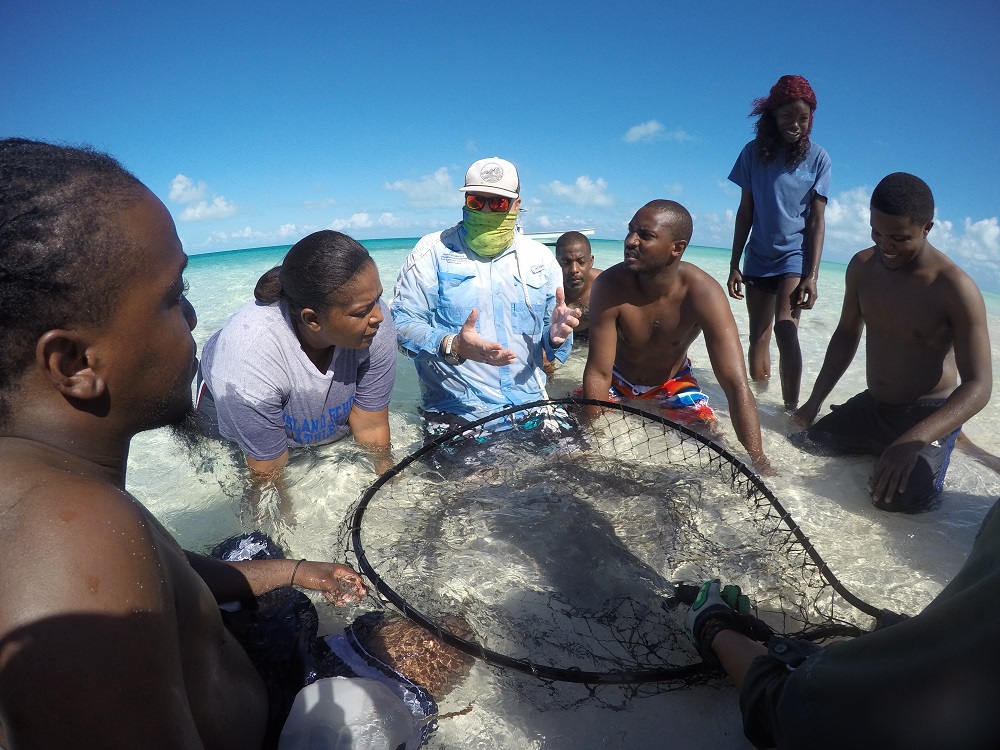 The morning group, featuring kitchen manager Sophia Louis, guest services employee Corey Lightborne, and Bio-diesel engineer Sammy Dorcent, saw five stingrays caught in just 3 hours, including three new individuals, and the retrieval of one of our data loggers. The team was enthused and excited to be part of this research, and preconceptions regarding these gentle animals were challenged, with every member participating in either catching or working up animals.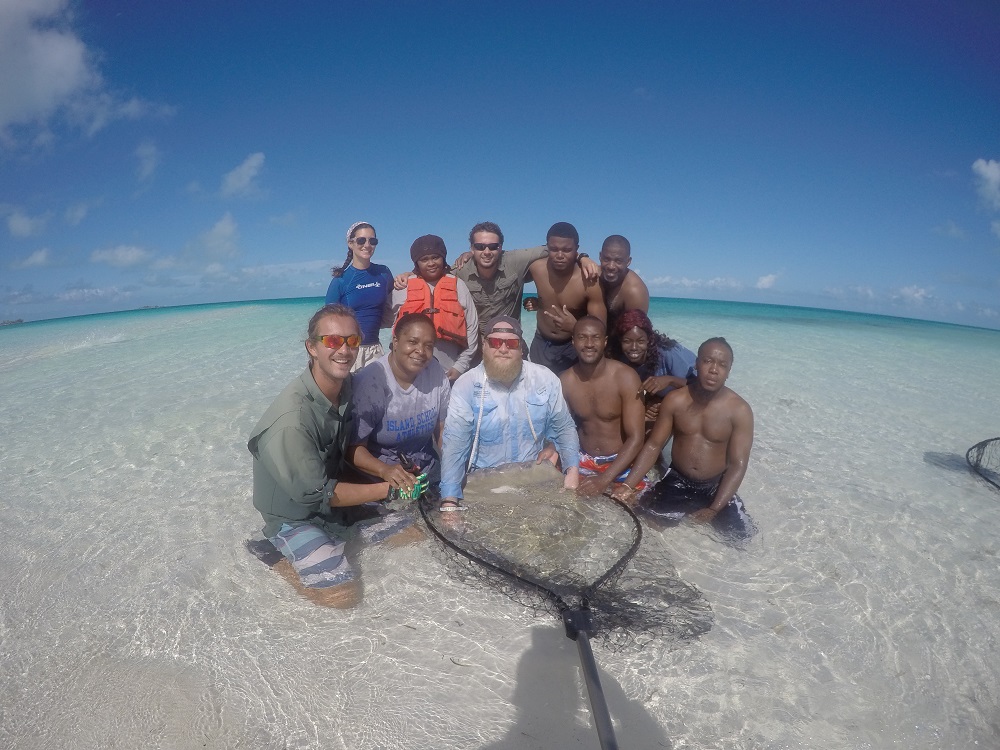 The afternoon session saw a slightly tighter schedule (largely due to inclement weather), and included head of facilities Oscar Knowles, most of the accounts team, and campus mechanic Valentino Hall, who helped catch two additional rays. We were also able to deploy a data logger and, like the morning team, we travelled back to Cape Eleuthera to the sound of joyous discussion on how valuable the experience was. Requests for further expeditions have been made, and certainly the Stingray Research Group aims to make another trip before Christmas, for those staff unable to attend this one.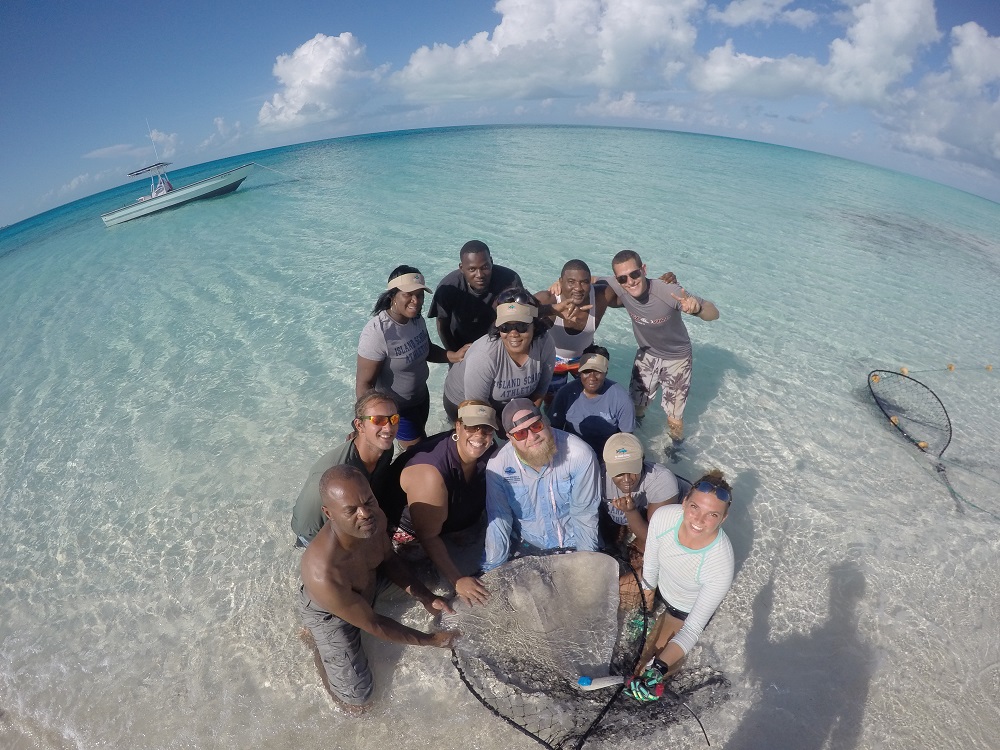 Stingrays are among a group of animals poorly understood and often feared among Bahamians, and so sharing this work and allowing up close and personal interactions with these rays has dispelled myths and changed perceptions, certainly among those staff who attended.
by