With the arrival of the summer interns, undergraduate and postgraduate placement students several weeks ago, CEI researcher Dr. Jocelyn Curtis-Quick has been able to tackle many different projects this summer. These projects include propagating corals at the nursery, filleting over 150 pounds of lionfish, conducting reef monitoring and conducting parrotfish feeding studies.
During March 2014, CEI installed a coral reef nursery at Tunnel Rock in collaboration with the University of Miami RSMAS and NOAA's Atlantic Oceanographic and Metrological Laboratories and CEI Research Manager Annabelle Brooks. In the face of rapid coral population declines, growing coral through nurseries has been an initiative to replenish wild coral. The team measured the growth progress and refragmented the coral that has been steadily amassing at CEI's nursery.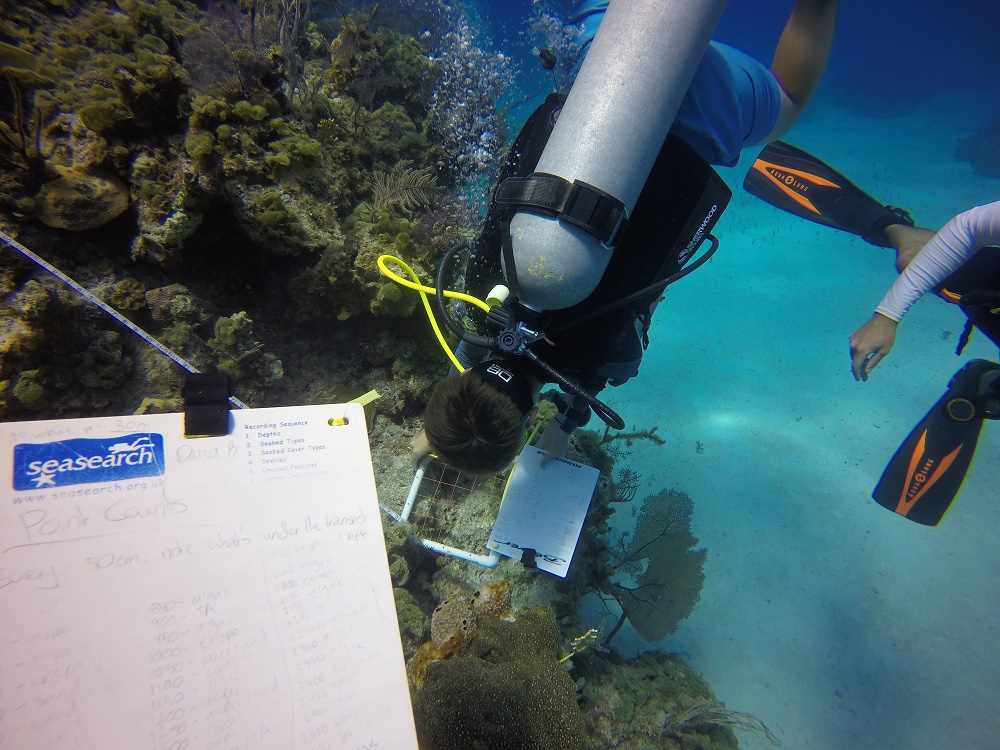 Fragmentation of coral refers to splitting of coral to help increase coral colonies and therefore increase reproduction. Half of the fragments were re-attached to the coral nursery at Tunnel Rock, and the other half were set up at a new nursery site closer to The Island School.  This summer, the team will compare the growth and survival rates of the coral at these two different sites. The long-term goal is to transplant the coral frags out on the reef.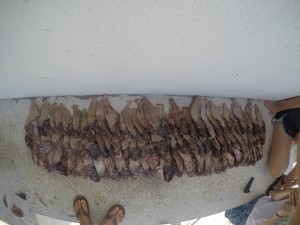 This summer the team is also being kept busy with the success of the Slayer campaign and has filleted over 150 pounds of lionfish- and has over 200 lbs to do! Over the past couple of weeks, a few local fishermen have delivered hundreds of pounds of lionfish for CEI's "You Slay, We Pay Campaign." These lionfish are also dissected to examine gonad development and stomach content, which can offer important insight on the invasion impacts.
Additionally, the team prepared for parrotfish behavioral research this summer. This prep has involved dive teams using a herding technique to catch the juvenile parrotfish, as well as setting up raceways in the lab to conduct a feeding behavior experiment.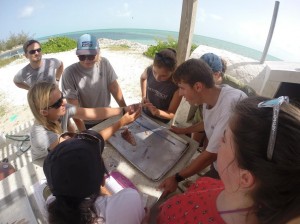 A few other exciting events include three of the reef interns completing their Advanced Diving Certification and starting on their Rescue, as well visit of a teenager Earthwatch group who assisted with research for a week.  Additionally, working with The Island School students to sample inland ponds and dissection lionfish was great fun.  The whole team is pumped for the rest of the summer and getting much more achieved.
by