Members of the Stingray Research Group from the Cape Eleuthera Institute's Shark Research and Conservation Program have recently completed two days of outreach on Great Exuma. Following on from the highly successful Hummingbird Cay research expedition, the team, in collaboration with The Exuma Foundation and LN Coakley High School in Moss Town, took five students out to learn about stingrays at a marine reserve East of Georgetown.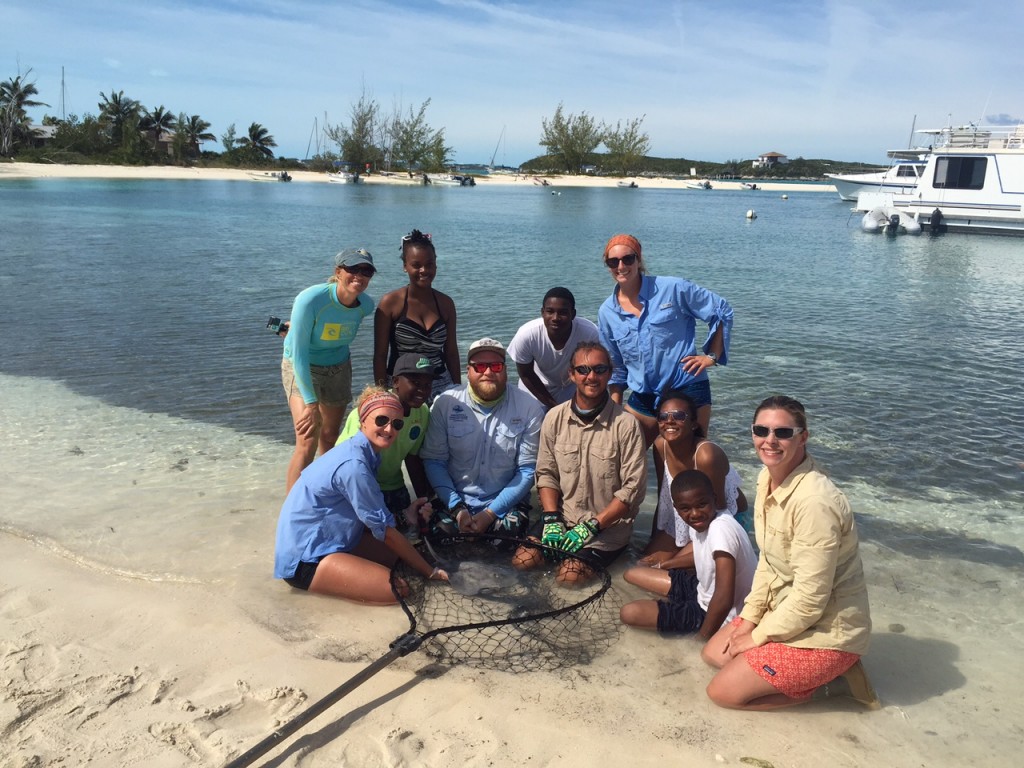 The five students that spent the day with us were already incredibly knowledgeable about rays and their importance in regulating and maintaining healthy marine ecosystems. so we had a head start as we headed across Elizabeth Harbour towards Stocking Island. This designated marine reserve has long stretches of white sand beaches and little 'hurricane holes' naturally formed over time, allowing us to explore semi-enclosed ponds and quiet bays.
Upon arrival, the students were quizzed about rays and were given a safety talk before we set off looking for animals to capture and collect information from. While it was slow starting, we eventually caught a very small, immature female southern ray. Two of the students donned surgical gloves, and under the instruction of Research Technician Chris Ward, were able to complete a whole work up beneath the gaze of a dozen or so tourists that had gathered on the beach to watch what was happening.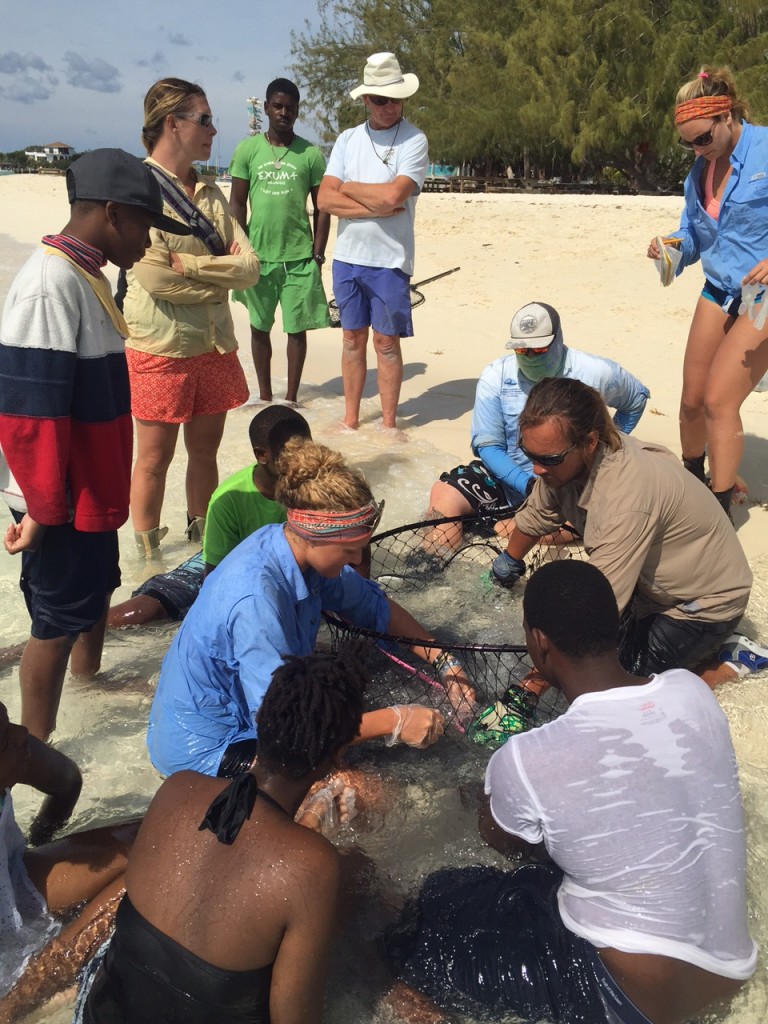 by